Glitz, glam, fast cars, and Birkins are a few things that come to my mind when I think of Monte Carlo, Monaco. I hadn't been to Monaco, let alone Monte Carlo, in about 20 YEARS, so when the opportunity for a quick girls trip came up, you better believe I jumped on it. I've always been a fan of luxurious places (I mean, I do live in Cannes!) and I've wanted to visit Monaco since I moved back, but things are complicated with the situation we are in. When I went to Monte Carlo, all we needed was a hotel reservation and a negative Covid test less than 72 hours old. Do keep in mind that Monaco is in the middle of my department, so rules may be different for tourists who live elsewhere. Always do your own research! So, what did I do in 36 hours? Well, spoiler alert, LOTS of restaurants were involved. 😉
Getting to Monte Carlo
From Cannes, we have two common ways to get to Monaco. We can drive, which takes about an hour, few tolls, and then trying to figure out where to park in a principality that is the size of two kilometers squared, or you can take the train, which takes about the same amount of time and costs under 10€. We decided on the latter, mainly due to the fact that we wanted to have some wine on the train and not worry about a car. Hey- this is a mini vacation for us and we planned to live it up!
Once we arrived, we went straight to our hotel (it was less than a 10 minute walk) which let us in for early check in. There, we had to provide our negative covid tests. The Fairmont hotel was fine; we had a garden view which was okay and the room itself was decent! However, I still think 17€ for a bowl of Special K cereal is abusive, Monaco… The beds were comfy, the terrace was absolutely adorable, and the shower had good pressure! Honestly, I'm not picky and for me, it was great. Besides, I don't book a hotel with plans to hang out there! When I go somewhere, I am out and about exploring. In general, I do recommend the Fairmont hotel, just not during the Grand Prix unless you're willing to pay over 6,000€ for a room. Yup, you read that right! If you're curious on regular prices, the room costs around 330€ with an additional 500€ hold on your card for damages, so do keep that in mind. You can check out this 4 star hotel here.
Lunch in Monte Carlo, Monaco
If I'm being honest, the main reason we decided on Monte Carlo is because their restaurants are open for certain guests. In France, they've been closed for dine in since October, so you could say we were missing the ambiance! While I do enjoy take-out on occassion, it's not the same. One quick little tip when in Monaco… GET A RESERVATION! I wouldn't dare risk trying to get a table by just walking in. You'll more than likely be stuck with either fast food or a pizza parlor. With that being said, we had early afternoon reservations for Café de Paris. This restaurant is located right next to the Monte Carlo Casino and if I'm being honest, I wouldn't return. The food wasn't over the top and I was still hungry and unsatisfied when I left. For the prices that Monaco charges, I expected more!
I was served a dirty wine glass and then one of our spare chairs was used to hold a women's bag and coat for a good 10 minutes before we asked our waitress what was going on. She did take care of it, but still. Not the type of service I expect from a place that charged me over 20€ for a few tomatoes, a mozzarella ball, and a drizzle of mild pesto sauce… Presentation was pretty, but I felt like I could've made something much tastier and more filling at home. However, their homemade chocolate mousse was DELICIOUS, so there's that! However, I will not be back for food. You can check them out here if you're interested! The terrace was really pleasant and I would probably go back for drinks and dessert!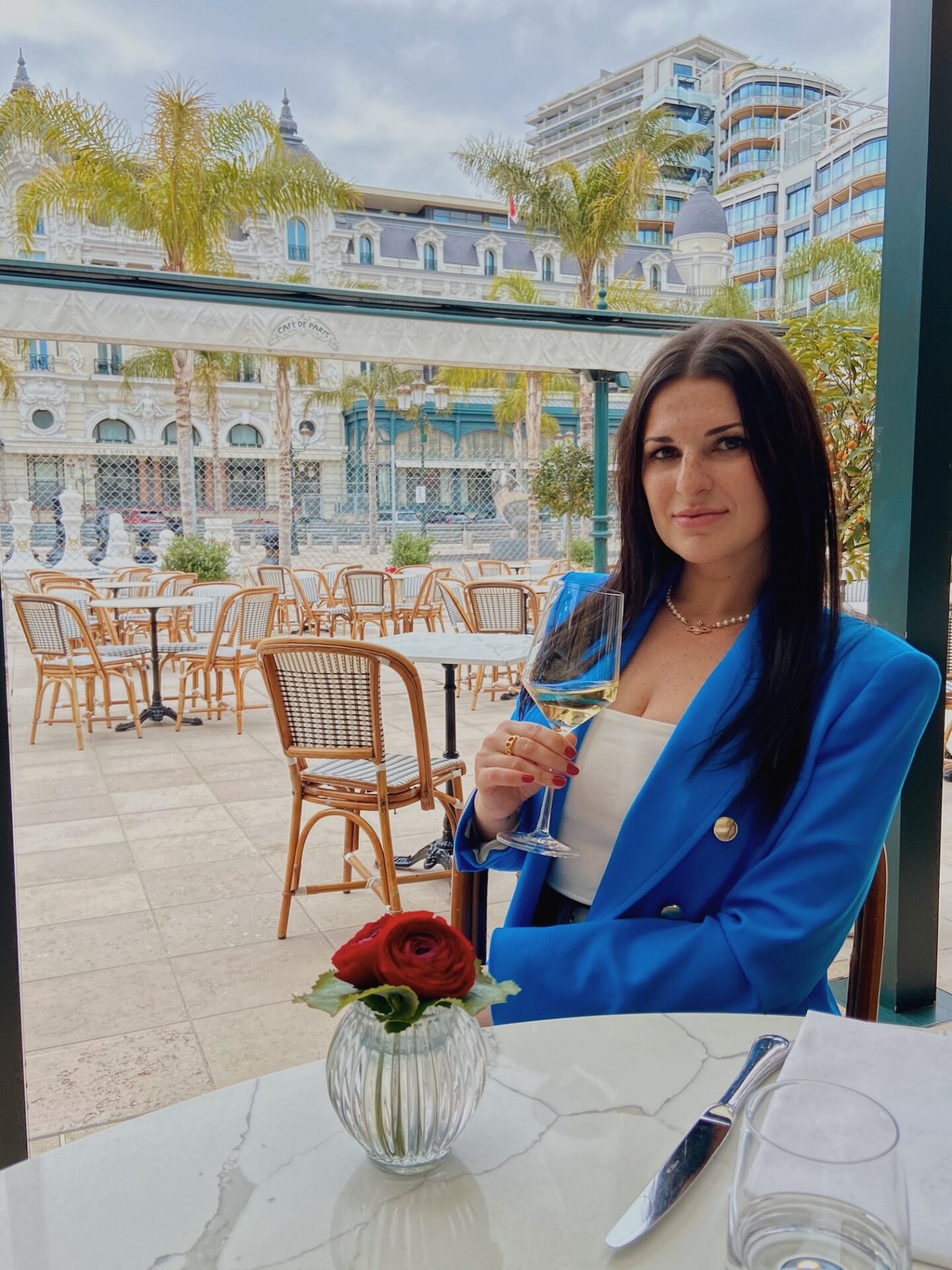 Did you say shopping?
Sadly, we didn't have the best weather for our trip. This means that we weren't able to walk along the sea and explore sites for fear of being caught in the rain. So, naturally, the only thing we can do is go shopping! Monaco is known for that luxury lifestyle and is home to MANY luxury boutiques. However, fear not! They do have a Zara and some other more afforable stores. They also have a few beautiful art galleries which I wanted to mention.
First, we went inside an indoor shopping mall (Metropole Shopping Monte Carlo) which I highly recommend. They have a great selection of boutiques that are more common or middle of the pack price wise (Sephora, Tommy Hilfiger, Theory, Hugo Boss, Wolford, APM Monaco…). If you aren't aware of them already, do check out APM Monaco. I have a few pieces by them (most recently a ring!), and their quality is top notch. They're afforable as far as jewelry goes without being fine, and I'm personally obsessed with just about every single collection that they drop. I also recommend Eden Boutique. They're more on the boho chic, almost 70's vibe, but they had a ton of cute things from quality brands. The woman even gave a 10% discount which was impressive!
As for luxury, we had to pop in Chanel. To be completely honest, I assumed that Monte Carlo Chanel would be rude and have a sort of 'we're too good for you' vibe and boy oh boy, was I wrong! They were all very polite, asked if we needed help, but then left us alone to browse and snap some pictures. If you're interested in that particular Chanel, ask for Véronique! She was charming and I'd go to her in a heartbeat if I need something for myself or a client. We also stopped in Balmain, but I was less than impressed with the level of service (or lack there-of) and left quickly without trying on the blazer I was interested in.
As for other luxury boutiques, I was impressed by the amount of brands they had there that Cannes does not. Alexander McQueen, Gianvito Rossi, Christian Louboutin, Balmain, Goyard… And don't get me started on luxury car dealerships. I'm talking MCLAREN (squeel), Aston Martin, Lamborghini, Bentley, Rolls Royce… I know everyone talks about how luxurious Monaco is, but it's one thing to hear it and another to SEE it. I about lost it when I got to walk around an Aston Martin that someone was cleaning in an alley…
Dinner Plans
Originally, Buddah Bar was the plan for dinner, but they had to close unexpectedly, so I called Gaia, a Greek restaurant, and boy oh boy, they did NOT disappoint! The only downside was that we weren't able to be seated outside. While that's usually fine, the difference here is that they offer hookah smoking for outdoor seating only. Other than that, the experience was wonderful. The staff was incredible, the food outstanding, and the ambiance top notch! We actually shut the place down as Monaco has a 22:00 curfew.
We started with the cheese pie, which was magnificent. Then, we were offered the féta au four (baked feta) for free, which was a pleasant surprise as I ADORE cheese. The more the merrier, really. As a vegetarian, I'll be honest, the actual meal options are quite limited. Their appetizers have a few veggie friendly dishes, though. The ONLY meal that a vegetarian can eat is the truffle rigatoni. Thankfully, I love me a good truffle pasta dish, so I was thrilled. It was very rich, a large portion, and absolutely amazing. I'm heartbroken to admit that I wasn't able to finish it all… I believe the cheese appetizers were to blame… With that being said, there was (sadly) no dessert that night.
As for drinks, I started with a delicious pink spritzer and we finished with a bottle of white wine. Finally, to really stamp this as a girls night, we did end up buying shots. The waiter was amazing and not only took one with us, but he also gave us a second round on the house!
I HIGHLY recommend checking out Gaia if you're in Monte Carlo and want an amazing dinner experience. It was tasty, but gosh, the staff was insane. They all deserve raises! Check out Gaia here.
When In Monte Carlo, we drink Dom
After a very fun night which required a taxi (a TESLA, might I add. I love Monaco), we got ready to head to our last restaurant, Coya. This wasn't planned, but when Buddah Bar called me to let me know of their closure, the kind gentlemen told me he could get us in for lunch at Coya, which is apparantly a well known restaurant. I mean, the way he sold it had me salivating at the mouth. So, Fairmont was kind enough to let us leave our luggage with them after checkout, and off we went to Coya! Oh. My. Gosh. In terms of food, this was BY FAR my favorite. It exceeded all expectations. This is a Peruvian-inspired restaurant and, well, Peruvian dishes are now on my radar!
First off, the whole restaurant is decorated like a jungle, with jungle noises playing in the background. Also the bathroom? Fully decorated as well; obviously a mirror selfie was required. The food itself was INSANE. They actually had a TON of vegetarian options to my surprise. Their concept is sharing, which is exactly what my pescatarian friend and I did. We went for an actual entree and then a few of the veggie sides. I can tell you after all that food and dessert, I was ACTUALLY full. I'd go back there in a heartbeat! I'm hoping to bring my mother there in the future; I love being able to treat her to nice restaurants.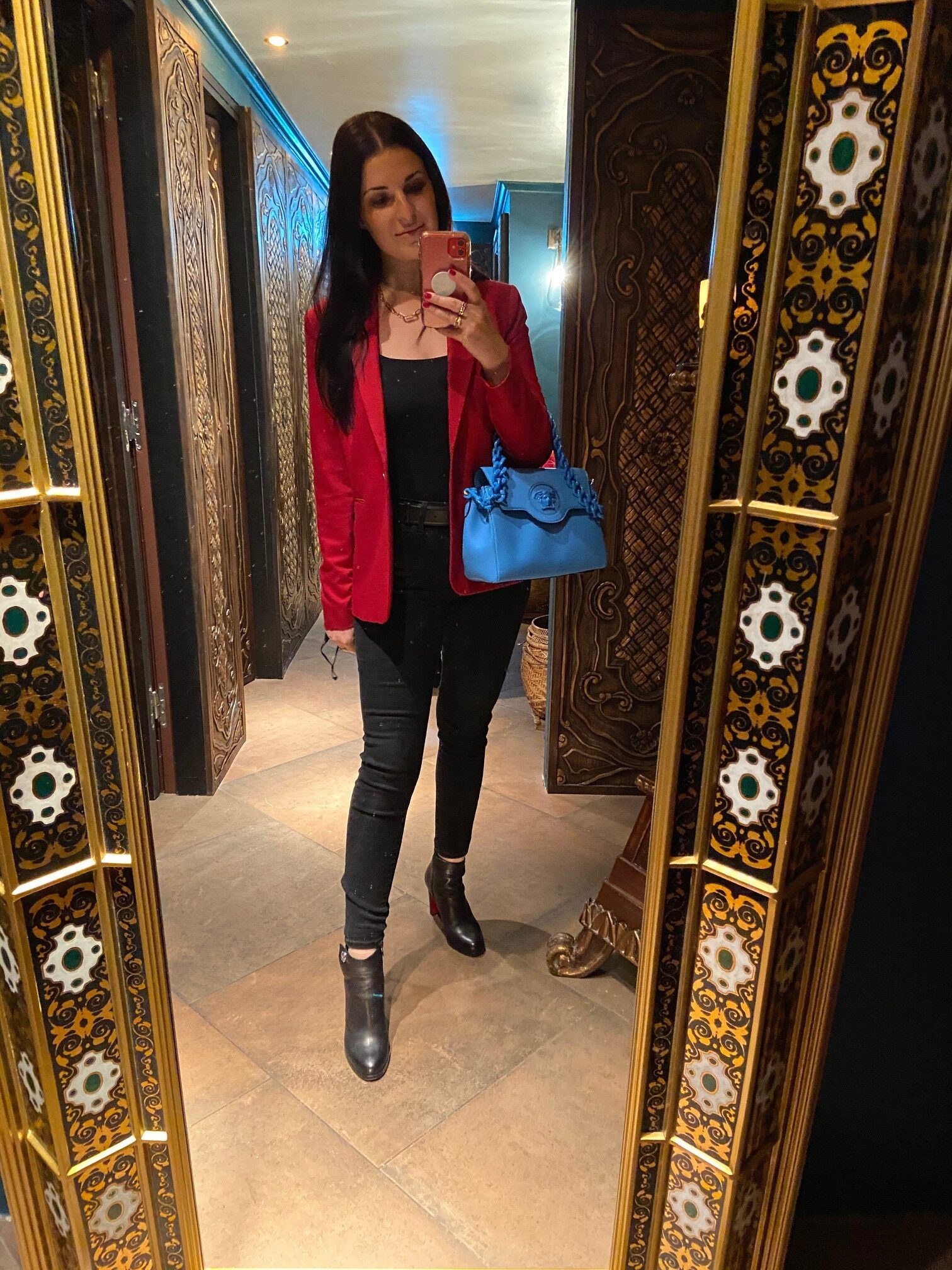 While the food was essentially a flavor party on my tastebuds, I have to give a special shoutout to my drink. I've never had Dom Perignon before. It costs an arm and a leg in the US, and it's still pretty expensive in France. I usually settle for Moët. HOWEVER, they had a specialty drink with Dom in it. At first, I told myself no and went for the basic champagne drink, but after a couple minutes of thinking it over, Dom won. Oh. My. God. The whole pouring experience was insane. It was complete with a perfume bottle spray of ylang ylang essence. I can't even begin to express how boujee I felt. It was magical! It was also 60€, so thank GOODNESS it was a life changing because that's absurd for a drink, but when in Monaco…
Seriously, if you go anythere in Monaco to eat, Coya should be in your top three picks! Check them out, here.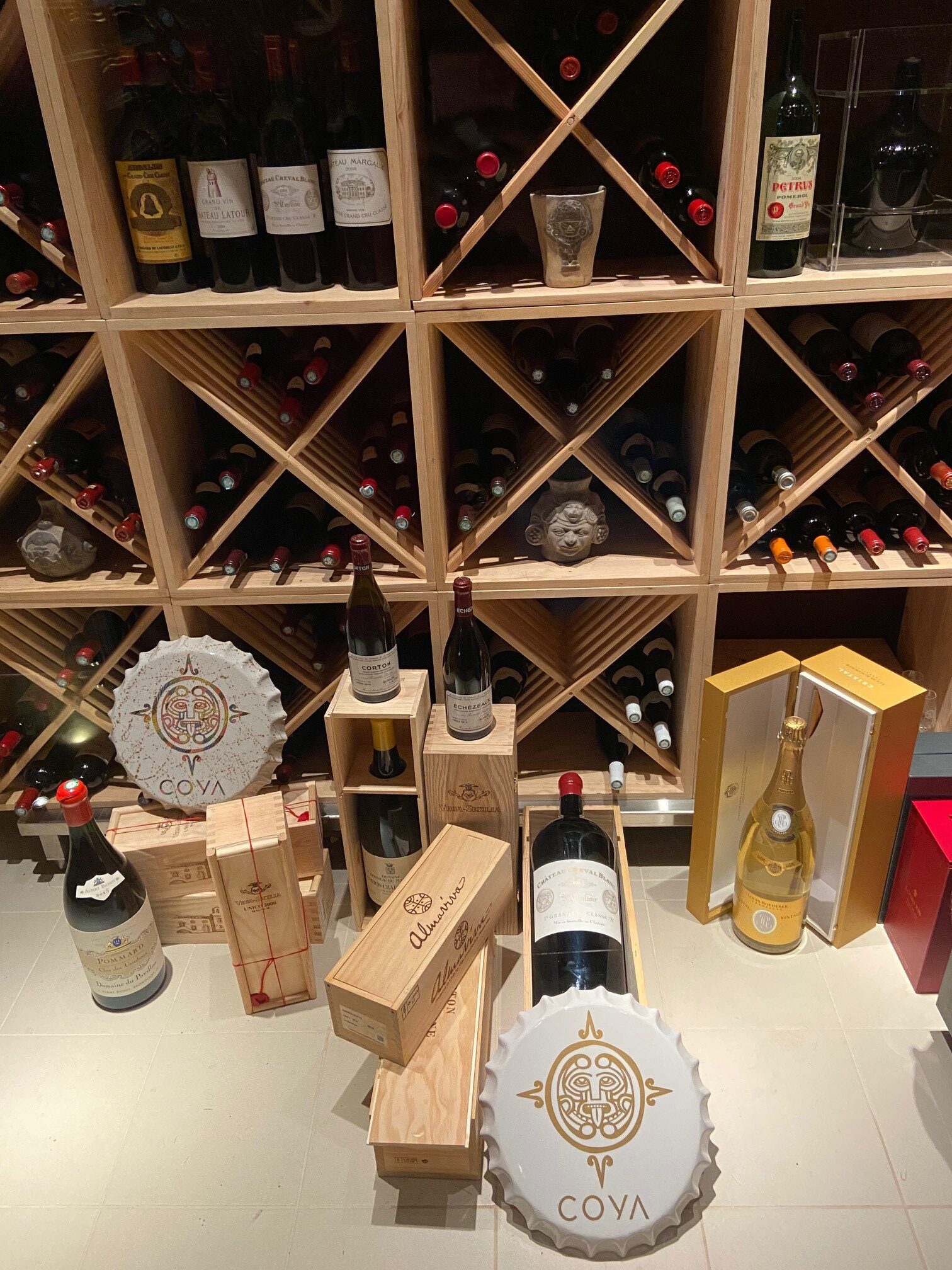 Final thoughts on Monte Carlo
Overall, Monaco has my heart. It is a very particular principality and not everyone will be a fan. It is luxurious, boujee, EXPENSIVE, and quite impressive. You can easily walk everywhere as it's so small, so don't be surprised to see high heels everywhere you go. I actually wore heels myself the WHOLE time and I was fine! My feet hurt after the first day, but I also broke in a new pair of sandals there so it's to be expected.
A couple reminders if you're in Monte Carlo / Monaco:
There are NO UBERS. Monaco doesn't allow them, so taxis only. Expect each trip to be 15€ minimum. Restaurants will call them for you.
Most Monégasque speak both English and French. However, I noticed most default to and prefer French.
During Covid, only people who: live in Monaco, are salaried in Monaco, or are staying at a hotel are allowed to eat at restaurants and trust me, they check. Make sure to do your own research before planning a trip to Monaco as rules differ based on where you're from.
Reservations for restaurants are a MUST. Period. Seriously, don't even risk it.
While it's fun-sized, there are hills. I was pretty surprised at the amount of stairs/hills there are! Plan your shoes accordingly.
Some places are exaggerated. Monaco is not one of those places. It is VERY expensive and luxurious. I lost track of how many Bentley's I saw, and I did spot a Birkin that was either snakeskin or crocodile. Monaco is VERY rich. You need at-least 500,000€ in a Monégasque bank to live here (among a ton of other requirements you can look up if you're interested).
Personally, I adore Monaco, feel very comfortable there, and I can't wait to go back. Just so you know, I'll be back shortly for the Grand Prix! 😉 If you'd like to follow that event, do check out my Instagram and follow me here. I will be posting all about it on my story!
Is Monte Carlo, Monaco on your list of places to visit? Let me know in the comments below and make sure to check out My Top Packing Tips in order to make the most of your suitcase before your trip!
Subscribe
Make sure to subscribe in order to get a weekly email reminding you of my new blog post. 🙂 I appreciate you!
XO, Tess