I know, I know, it's been a while! I'm hoping to get back to posting on a more regular basis, but in the mean time, I thought I'd start off with one of my favorite topics: luxury fashion! While I typically save the best purchases post for the end of the year with a list of the worst as well, I actually don't have any bad purchases for 2022! Therefore, I give you my best luxury purchases of the year a couple months early!
Dior Choker
It's been a long time since I've invested in any pieces from Dior and this summer, I decided to splurge on a couple pieces (the second item happens to be in this best luxury purchases list, too!). I've had my eye on the Dior choker for a while now, but I originally wanted that thicker, shinier one. You know, the one you've seen all over social media. However when I went into the boutique and saw this thinner, more delicate choker, I absolutely fell in love. I tend to prefer more discreet jewelry for everyday use, and this choker fit the bill! To be honest, I am wearing this choker in most of the photos below. 😉
I love to style this over turtle/mock neck tops, as a choker for the evenings, or as a tighter necklace for everyday use. No matter the occasion, I find myself constantly reaching for this piece over the rest of my necklaces, so it rightfully deserves it's spot in my 2022 best luxury purchases!
Jimmy Choo Saeda
Okay. So I've had my eyes on these heels since they first came out! Naturally, since I was able to treat myself, they have to be on my best luxury purchases list. Originally, I wanted them in the satin fuschia color I first saw. However, the suede nude is a not only less delicate than satin, but it's a much easier color to wear and these are a pair of heels that deserve to have lots of wear out and about! Fuschia, as gorgeous as it is, just isn't as wearable.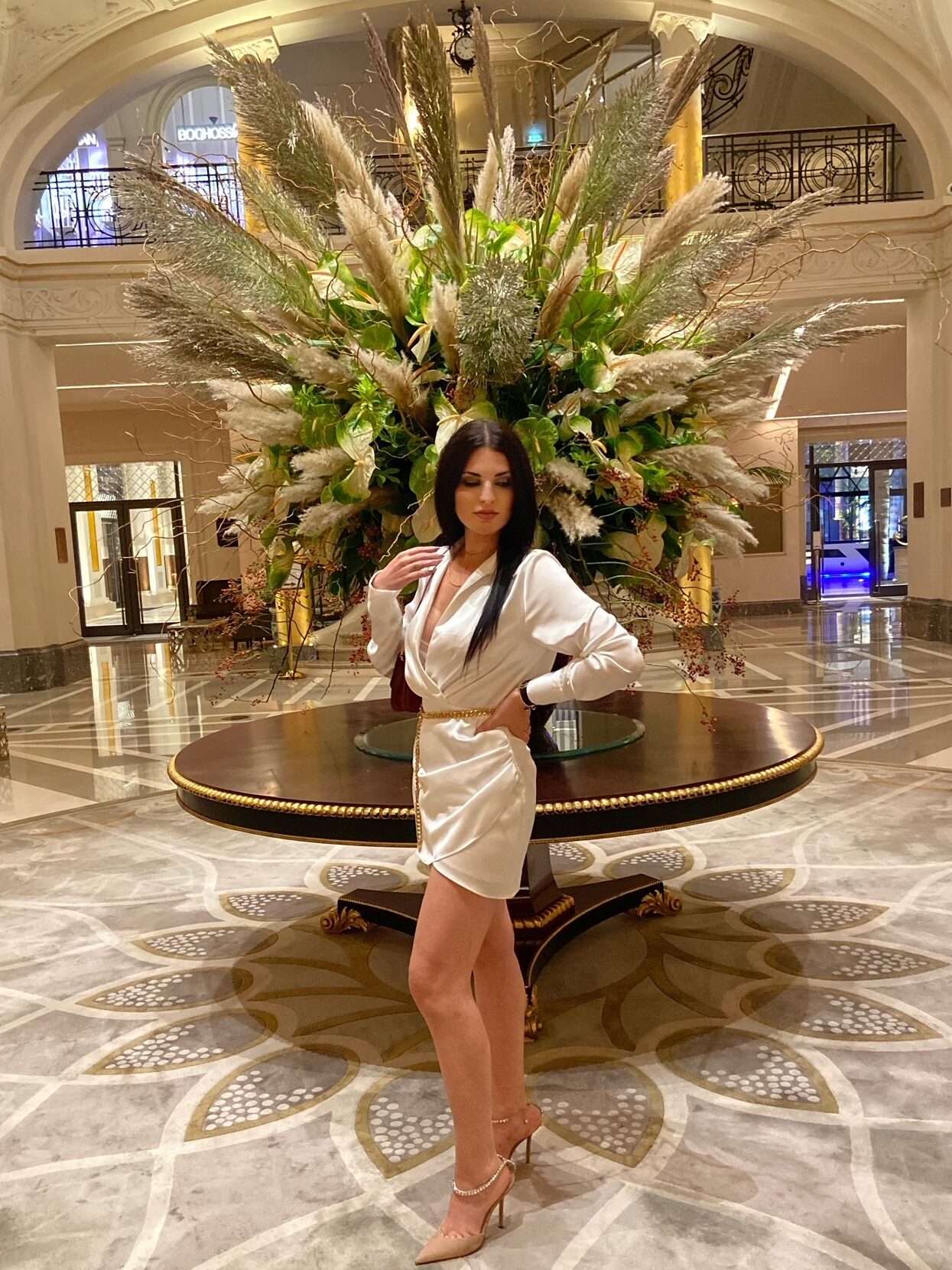 Not only are these heels super comfortable, they're an absolute showstopper, too. They get so many compliments everytime I wear them. As for the comfort? I've worn these for over 8 hours, multiple times, in Monaco, dancing the night away! While my feet hurt a bit at the end, like with any other heel, it's more than bearable and very much temporary. They're currently my favorite pair of heels in my collection because of how much I wanted them and the use that I'm getting out of them!
I will say that they do damage fairly easily, mostly because of the fact that they have lots of loose gems that tend to fall, and also because of the light colored suede material. However, I have an amazing sales associate at Jimmy Choo and she's able to fix them right up if they pop a gem! I still highly recommend them, just be very aware of where you decide to wear them. A table situation at a club is perfect, whereas a local bar is not.
Gucci Princetown Mules
I can't even begin to tell you how long I've wanted a pair of these beauties! White was the plan, but I couldn't pass up this gorgeous rose situation on the black pair! I really consider these mules a "throw on and go" situation. They go with everything: dresses, shorts, jeans, skirts, you name it! Plus, they're super comfortable, too. Just make sure to size up in these. Since they're open in the back, the heel sticks out and you typically need to go up half to a whole size to make sure your foot fully fits in the mule.
Dior Dway Slides
Before these slides, I thought the Hermès Oran sandals (check out my full review on them here) were the most comfortable sandals/slides. Well, there is a new slide in town that has gracefully made it's way to the best luxury purchases of 2022 list! I needed a new pair of slides this year and instead of a new color of the Oran sandals, I opted for these Dior Dway slides. And boy oh boy, am I glad I did!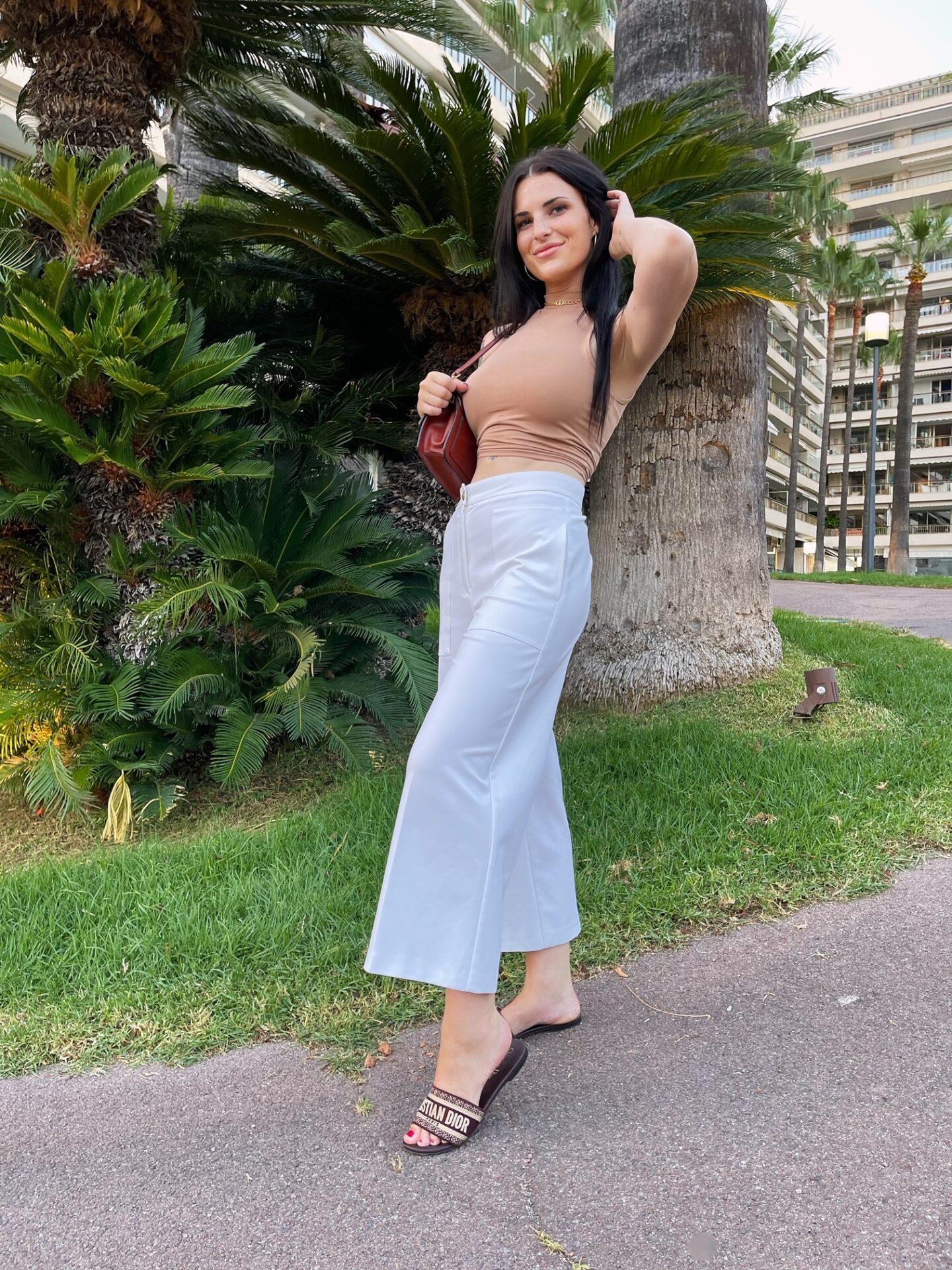 They did have a little bit of a break in period at first but after those first few days, they turned into the most comfortable pair of summer shoes! The leather is quite padded which is what truly makes them comfortable. As I wear a lot of white and beige in the summer, I find myself gravitating towards these slides more and more, especially since I have a Chloé purse that goes perfectly with them. If you've been on the fence about these slides, I am hear to tell you that YES, they are worth every penny!
Jimmy Choo Palace Wallet on Chain
Last, but certainly not least, is this little wallet on chain from Jimmy Choo. Luck was on my side with this purse! I was in the market for a simple evening bag, but I wasn't quite ready to splurge on the Chanel wallet on chain. I went to visit Jimmy Choo for their sales and I saw this purse and I knew I had to have it!
It fits a very good amount, has a zip pocket and card holders to save even more space, and you can wear the Palace bag as a clutch, crossbody, or as a shoulder bag (my go-to) by crossing the straps on the inside. I also like that Jimmy Choo is quite understated in the purse world. I often have people asking me what brand it is and I never run into anyone else with the same purse. 😉 Quality wise, the velvet is top notch, as is the chain. The only critic that I have is that the leather part of the strap is quite thin! But other than that, she's perfect and I'm getting much use out of her, especially for nights out!
Final Thoughts
These five items make up my best luxury purchases of 2022! There have been a lot of new purchases this year and I cannot wait to share more and more of them with you! I've dabbled with some new brands and expanded my collection with some of my favorite brands of all time. Overall, 2022 has been a great year for my closet!
What are some of your favorite purchases, luxury or non, this year? Let me know in the comments below!
Details:
Dior Choker: (here)
Jimmy Choo Saeda: (here)
Gucci Princetown Mules: (similar here)
Dior Dway Slides: (here)
Jimmy Choo Palace WOC: (similar here)
SUBSCRIBE
Make sure to subscribe in order to get a weekly email reminding you of my new blog post. 🙂 I appreciate you!
XO, Tess
**Some of the above links are affiliate links, which means I get a small commission if you buy something using my link. You don't have to use them if you'd prefer not to. You do NOT get charged extra for using the above links.