I know, I know, the answer to are sales worth it should be yes… right? Well, not necessarily! I know how easy it can be to justify spending as a consumer. Especially when you see big, red 20%, 30%, or even 75% off labels! However, things aren't always what they seem.
With Black Friday over and January sales just around the corner, let's dive into this topic from both my consumer and stylist point of view.
So… Are Sales Worth It?
Yes and no… it truly depends on what you do with the sale. First off, keep in mind that brands will never sell something for less than the cost of production. They will always make a profit. I have experience working in luxury boutiques and even the private employee sales aren't excluded from this fact.
With this in mind, you should never go into a sale with the intention to get one over on a company. Furthermore, some companies are known for increasing their prices prior to a sale. When they end up on sale, it ends up being a wash as it's sold for the price they originally wanted. Crazy, right?
Finally, we have outlets. While these boutiques can be a wonderful way to snag some good deals on items from season's past, ALWAYS inspect the goods extremely well. As they're old collections, they come from boutiques all over and have often been on display or in storage for some time and can be damaged or worn. Some outlet items are also created especially for outlets and never even made it to the regular boutiques. This can sometimes impact the quality. I personally love a good outlet, but I definitely do my homework before handing over my hard earned cash.
With these things in mind, I believe that sales are excellent as long as you are smart about it. When you plan ahead, then the answer to are sales worth it is a massive YES! So, how does one plan ahead? Let's find out!
Best Practices For Sales
I recommend a wishlist prior to the sales being announced. When that sale finally drops, you must then stick to your items and not get sidetracked by something with a shiny new price tag. Overconsumption is where they get you!
Sticking to a wishlist means that you'll not only get a nice deal on some items, but they're things that you actually want/need for your wardrobe! Impulse shopping? Never heard of her.
Also, avoid the endless browsing to "just take a look". You are tempting yourself to buy things you don't need or even necessarily want. The price shouldn't dictate whether an item is worth it or not and you should never and I mean NEVER go with the "but it's only x amount". That is never an excuse! Stick to that list and I promise that you and your wallet will be much happier for it.
And don't forget to unsubscribe to all of those annoying emails! Even I have found myself browsing sales for a brand that I'm not a huge fan of (they always seem to find your email address…) because they caught my attention with a flashy email. Stick to your favorite brands or even better – manually check the sites yourself and get rid of all emails! Let's be honest – we ALL know when sale season starts and we don't need reminders. 😉 Plus, if you're looking for luxury sales, most SA's (sales associates) will message you ahead of time when their sales are happening and what is included.
Final Thoughts
While sales can be a great way to get some of our favorite items at a bargain, it's also the gateway to overspending which leads to a closer full of clothes and accessories with tags on them. That bargain high is dangerous!
Always shop smart and plan lists ahead of time with what you actually want/need and stick to it! But most importantly, don't browse. I know it's tempting, especially with multi brand websites, but resist!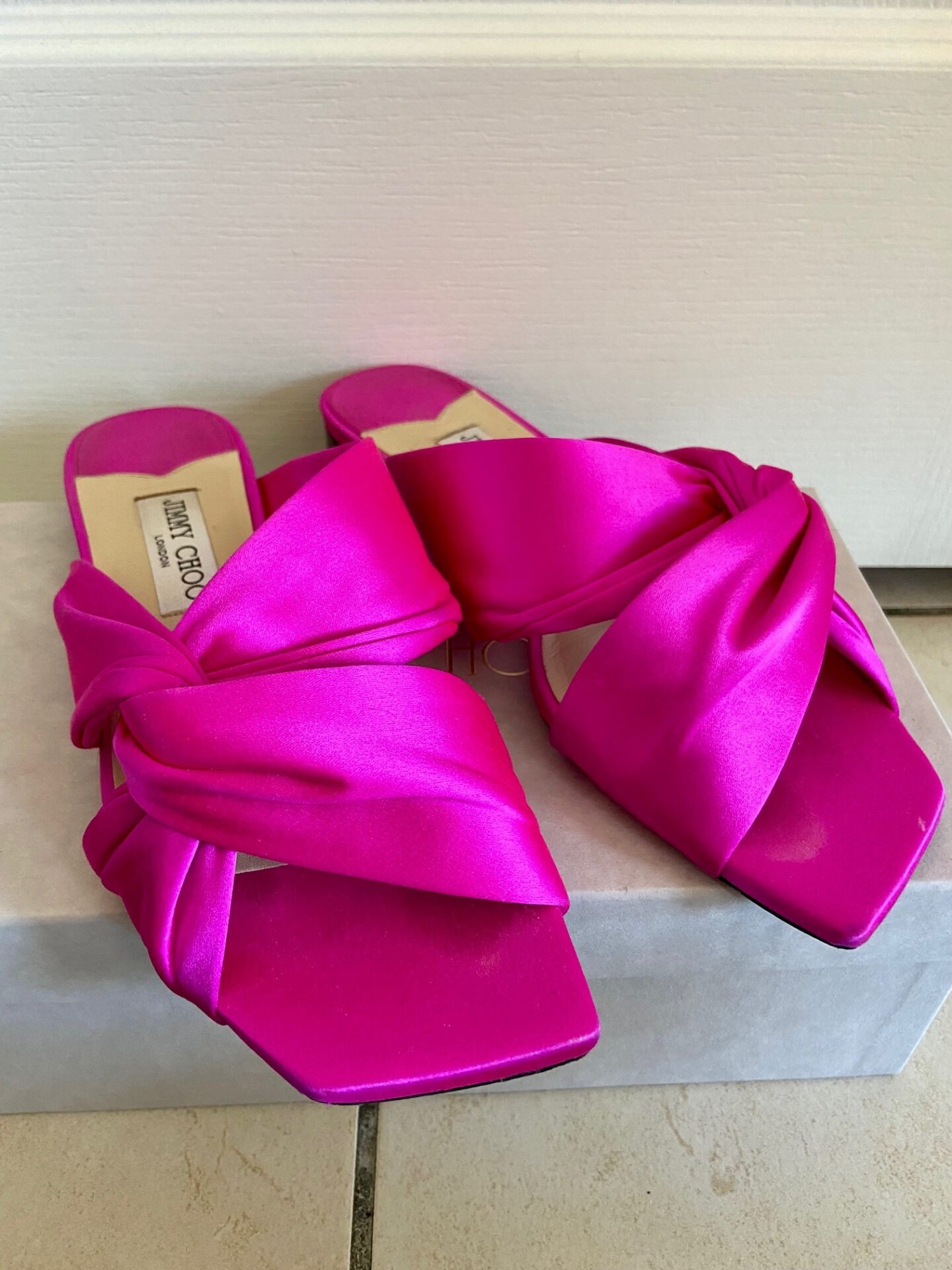 Finally, avoid shopping when you're not in the right state of mind. A lot of us, myself included, tend to use shopping as a coping mechanism. An example of this are the Jimmy Choo sandals pictured above that I am currently selling on my Vestiaire Collective here. Combine that with massive sales and it's a recipe for disaster! Try to stay off of the sites and away from the boutiques if you feel the itch to buy just for the sake of buying. At the very least, make sure they have a good return policy. 😉
Check out my blog post about with the Best Holiday Gifts for Him and Her in case you need some last minute inspiration for the holidays!
SUBSCRIBE
Make sure to subscribe in order to get a weekly email reminding you of my new blog post. 🙂 I appreciate you!
XO, Tess
**Some of the above links are affiliate links, which means I get a small commission if you buy something using my link. You don't have to use them if you'd prefer not to. You do NOT get charged extra for using the above links.