2020 was an insane year and arguably, the worst year in most of our lives. There were so many ups and downs, highs and lows, and overall insanity. I personally thought I was going to pull a Britney Spears and shave my head, no shame. All of the lockdowns and fear around going out made me turn to online shopping… Well, if I'm being honest, I've always loved it, but I REALLY went HARD this year. Therefor, I just had to write a post about my best and worst purchases of 2020.
A couple things before we get into the good stuff… I'm going to avoid discussing items that I've already featured in other posts… No matter now much I love/hate them! Also, the items are in no particular order. I'll obviously only link the good stuff and finally, for the photos, I'll put in more pretty aesthetics with the best purchases… Naturally. 😉 With that being said, I give you my best and worst purchases of 2020!
The Best Purchases of 2020:
This was actually SUPER hard! I had so much time at home to research products before pulling the trigger on them that I ended up with sooo many goodies this year! An honorable mention here is the Jimmy Choo x Timberland boots. I love them soooo much and I legit wear them every time I go out for day-to-day events. Check out my review on them here!
Jimmy Choo Romy 85 Glitter Pumps
These babies are a very new addition to the family! I got them over Black Friday weekend through the Jimmy Choo private sale. The reason that a brand new item is on my best purchases of 2020 list is because of the sentimental value behind them. About three years ago, I was at Nordstrom in Minneapolis with a friend and I wandered over to the designer shoe area. I wanted a new pair of Louboutin heels because my first pair was too big and they were my dream shoe at the time. While I did settle for a beautiful pair of nude Pigalle Follies I fell in LOVE with these Jimmy Choo's.
I had never seen them before and I honestly couldn't get them out of my mind for the next three years! I was scared of buying them because they're SUCH a special occasion shoe and when I buy luxury, cost per wear is important to me. Well, after years of lusting over them and seeing them in store, I bought them AND 40% off at that! I did size up a half size to a 38.5 and they fit perfectly. It was actually the last size that they had left and I bought them one hour before the sale ended. I think it was meant to be. 🙂 I wore them around a town called Sanary-Sur-Mer to see the beautiful Christmas lights on the port and they were pretty comfortable for heels. I've also worn them around the house and I had them on for about three hours the first time and my feet were fine! The toes were a little sore after from breaking them in, but it was more than tolerable. These are now my favorite heels in my current collection. 🙂
Zara Stretch Tops With Wide Straps
I never shopped at Zara until I moved back to France. On my first trip to the store, I saw these little tank tops and I knew I had to have one in white. The French Riviera is stupid hot during the summer and most of my Midwest closet consisted of dark colors and dressy tanks. Needless to say, my closet wasn't very casual due to working in corporate American for six years and it definitely was lacking whites. I didn't expect much considering the price, but I was WRONG! I loved them so much, I bought them in another four colors. Even my mom bought a few! It's safe to say that I lived in these during the summer of 2020, especially the white and beige ones. 10/10 would recommend. I also got a size medium in these for a little extra breathing room!
Topshop Coated Jamie Skinny Jeans in Black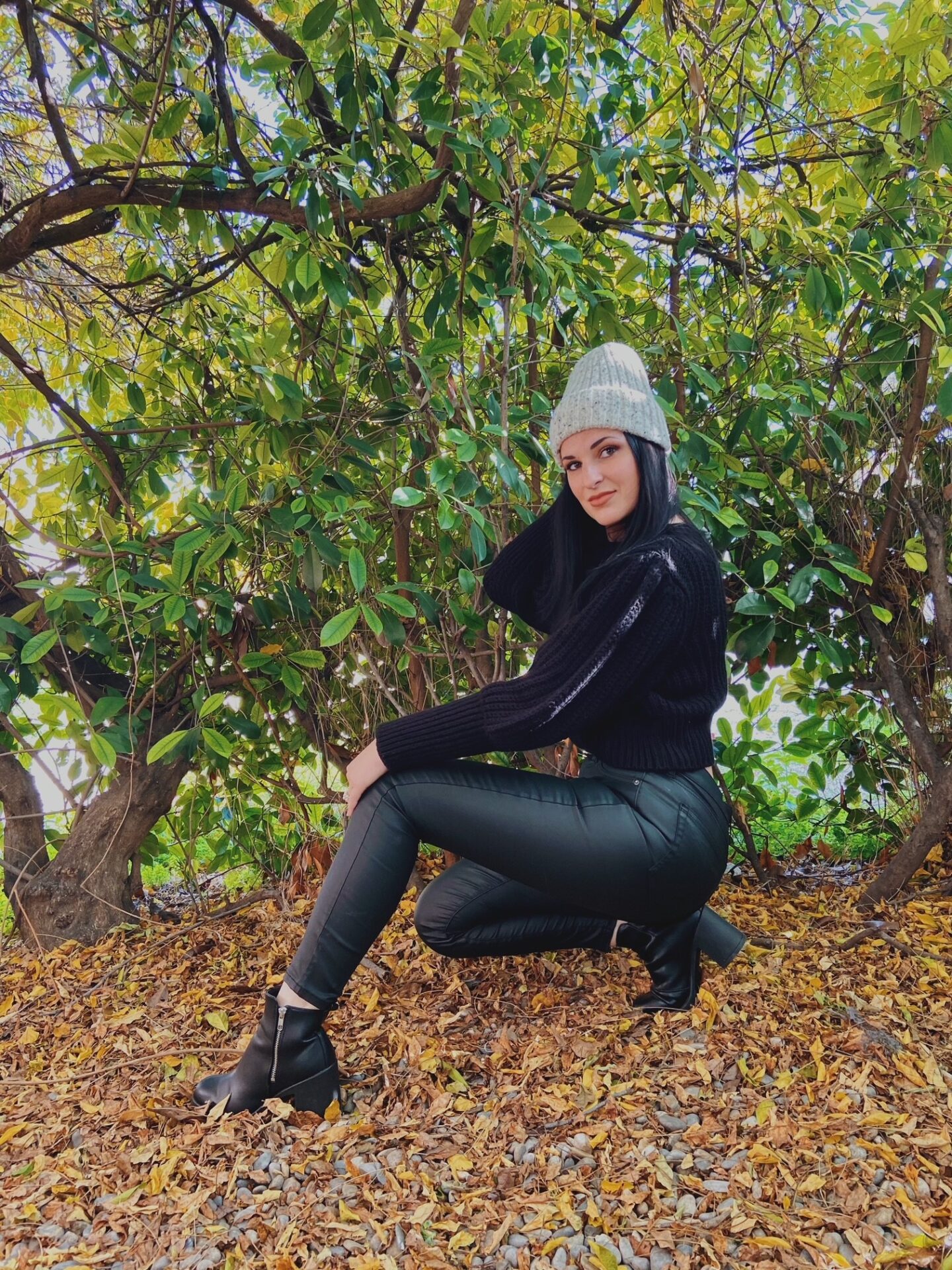 These are the best pair of jeans that I have ever purchased. Ever. These might honestly be my favorite item in my best purchases of 2020 list! Black skinnies are my favorite, but I've never tried a coated pair before. I decided to try it out because the faux leather leggings I wanted were sold out in my size. These are so flattering and I fell in love! They slim you down like no other, they're comfortable, and the texture is very unique. You may know this by now, but I love black monochrome looks. The key to pulling these off is to mix textures, and the coated aspect fits the bill perfectly. I did end up getting the leggings I wanted originally later on, but I still reach for the jeans instead. You HAVE to try them for yourself!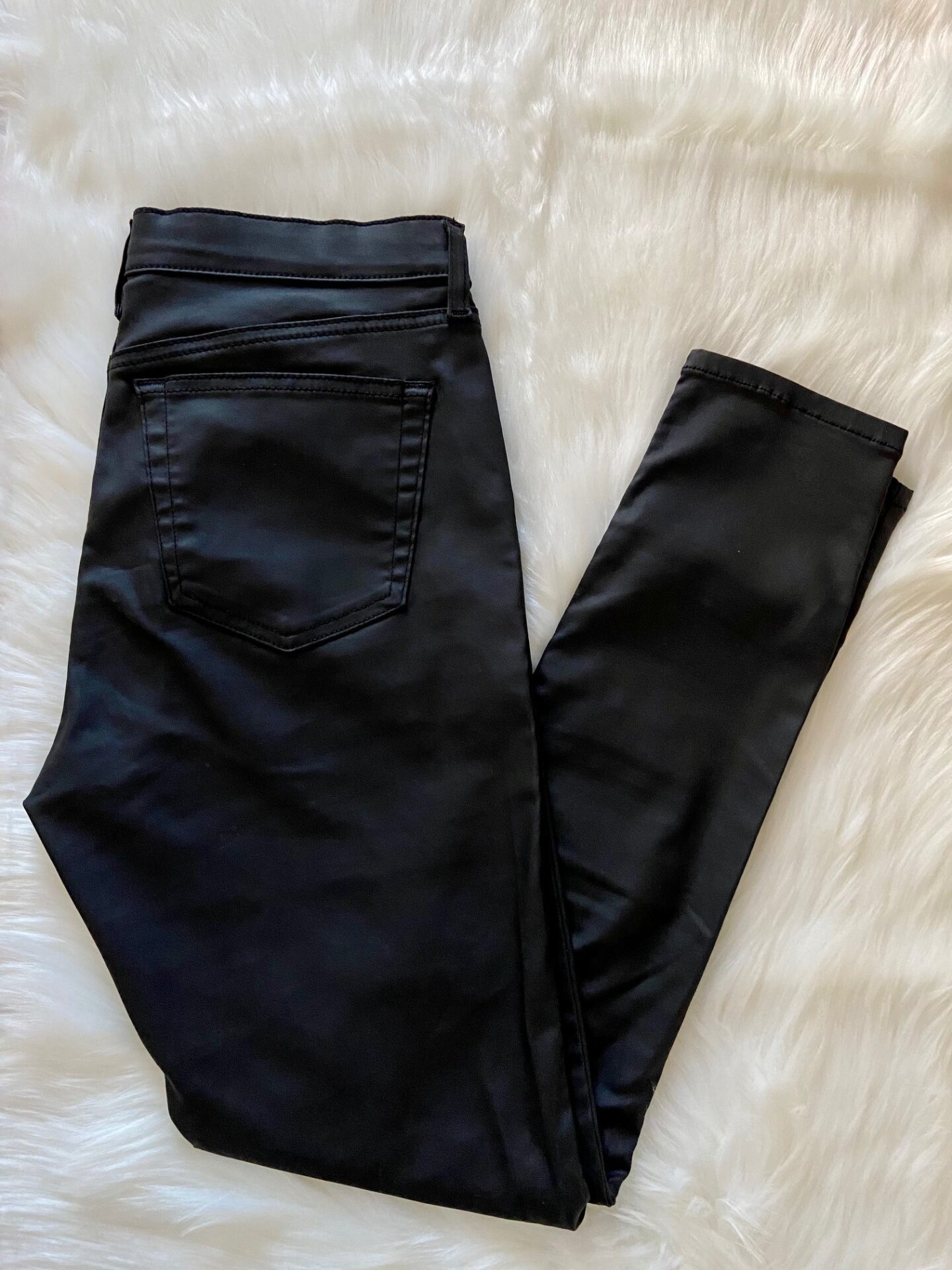 Birkenstock Gizah in Black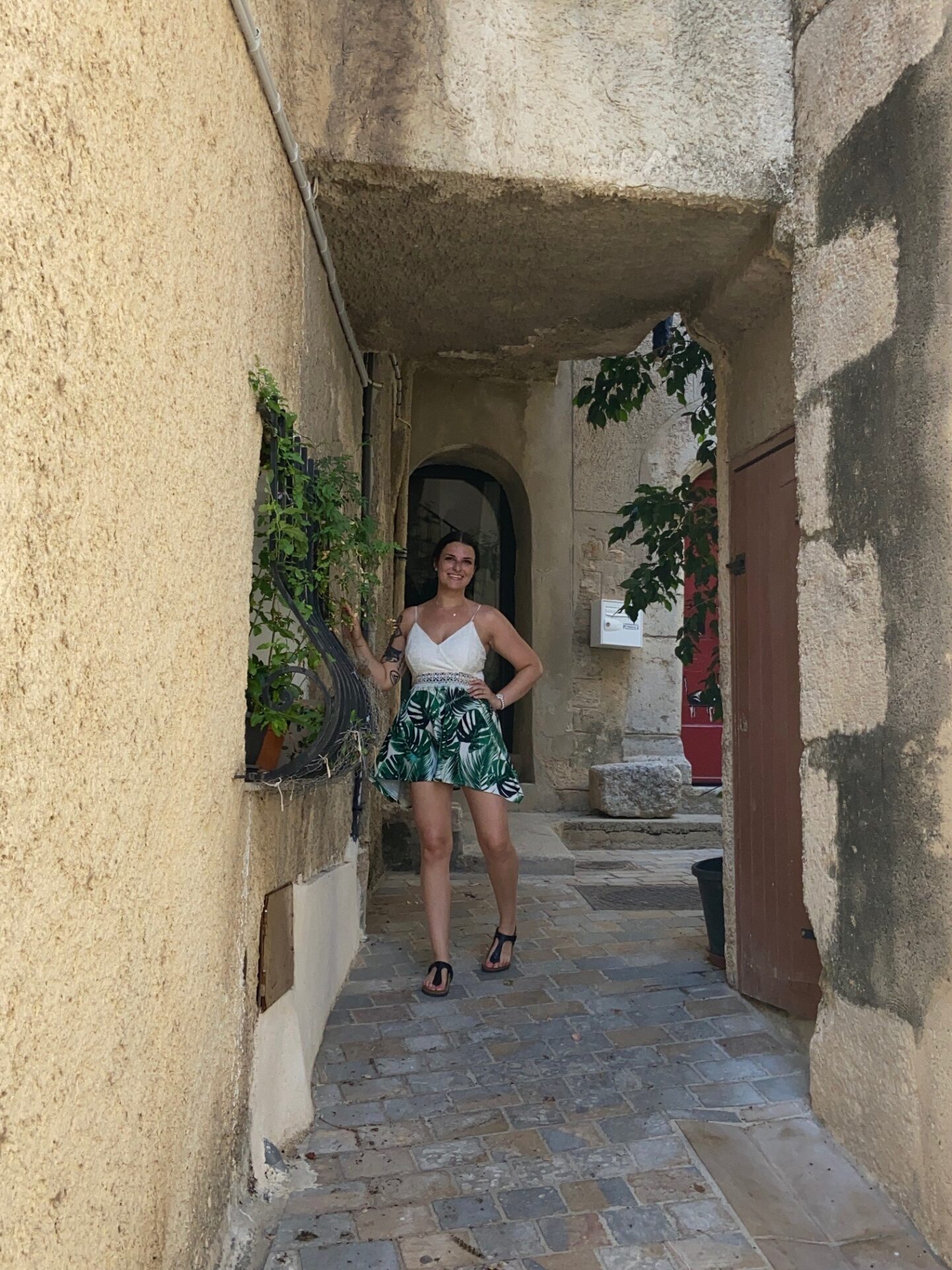 If you told 2019 Tess that in a year, I'd be telling the world how much I love my Birk's, I probably would've burst out laughing and went back to sipping my Stella Rosa wine in my Valentino Rockstud sandals. Well, future me realized that while those sandals are beautiful and comfortable, they aren't really an everyday shoe and I probably shouldn't keep going on trails in them… They actually ended up snapping on me because of how much I abused them, but I did repurchase them in red. However, after much research on the most comfortable sandals, I decided to try giving Birks a chance when they kept coming up at the top of every single post I saw! I opted for the Gizah because they just seem more fashionable to me; it's a personal choice. Well, the reviews weren't wrong! While I do own other sandals that are much more stylish, nothing comes close to the comfort of these. Plus, they grew on me and I think they're pretty cute when styled correctly! Honestly, nothing beats how darn practical these are.
YSL Libre Perfume
I'm not a big perfume collector! I've been wearing Mademoiselle by Chanel for as long as I can remember. It's gotten to the point where I don't even smell it on myself anymore and struggle to remember if I already sprayed it on me or not! I also bought Black Opium by YSL after purchasing a little mini roller version of it and loving it. However, I'm starting to no longer smell that one on me anymore, either. I didn't plan to purchase another perfume, but I kept seeing commercials for this YSL Libre perfume! I'd see Dua Lipa on my Instagram (I LOVE her) as the face of the perfume, I'd see her pretty face on the side of a bus stop, and I kept hearing The Weeknd's 'The Hills' on TV… And while the latter was an advertisement for Black Opium, it kept having me think of Libre. Plus, I realized I had a little sample bottle of it and I adored the smell. So, when I saw Sephora France was having a 30% off sale of perfume gift sets, I bought it. And now, it's the only perfume that I wear and needless to say, it's my new favorite. The smell is AMAZING. If you're ever in a store that sells it, I highly recommend getting a little spray of it and smelling it's gloriousness for youself.
The Worst Purchases of 2020
I do love most of these brands, but that doesn't mean that brands don't have flops at times! I'm happy to report that I struggled to find the last couple worst purchases of 2020, so all of my quarantine research clearly paid off.
Valentino Espadrille Leather Wedges
I feel bad putting these on the list, but I have to be honest because it truly is a purchase I regret. The wedges themselves are stunning and beautifully crafted. However they KILL the back of my ankles! The point where the strap meets the leather for your heel at the back digs into my ankle and rubs against it. It got to the point where I actually had raw skin and was forced to wear backless shoes for a week along with bandaids! I'm hoping to find a solution so I can wear these, but I haven't had any luck yet. I bought these was so that I'd feel more comfortable walking into a Chanel boutique. I thought that having another designer shopping bag would make me feel more confident because the Chanel boutique intimidated me! It was SUCH a dumb reason and I NEVER recommend doing this. I legit bought an item to feel like I fit in when I didn't need to! Plus, the sales associate was a gem and it wasn't because of that red shopping bag…
Jeffree Star Cremated Eyeshadow Palette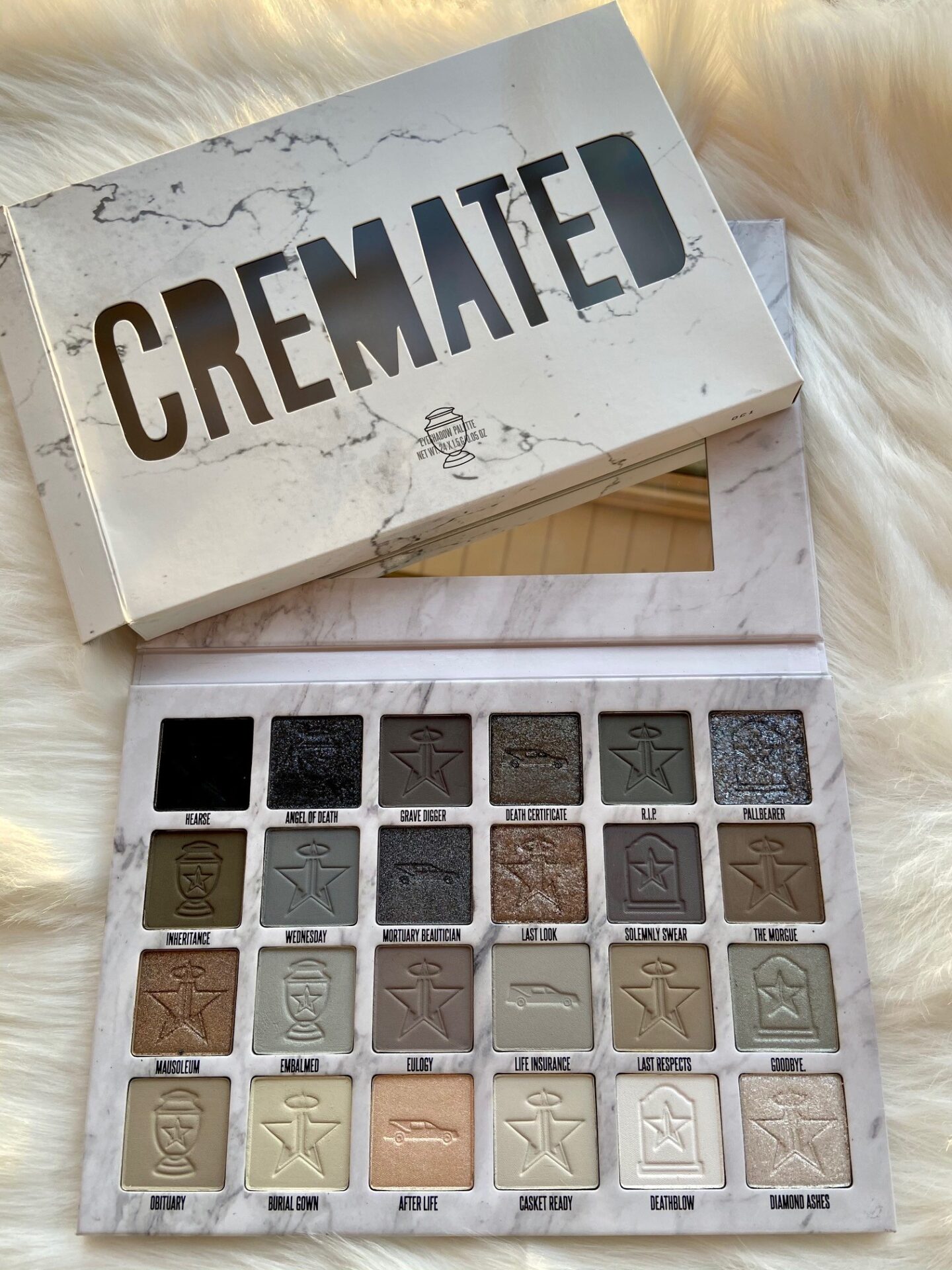 This one is more of a personal choice, but I had to mention it for the worst purchases of 2020 because I really regret this one and I actually just listed it for sale. I used to be a Jeffree Star fan and I loved his products! I do think they're pretty good quality and I respect how he built himself and his brand from the ground up. However, I no longer wanted to support somebody who is always at the center of drama and controversy. Cremated was the last palette I purchased from him and while it's very pretty, it just isn't wearable for me. I don't do smokey eyes unless I'm going out in a big city and even there, I usually opt for warmer colors. So, I listed it for sale!
Express Paperclip Necklace
Worst purchases of 2020? This one takes the cake… This was SUCH a disappointment. I love Express and it was by far my favorite store in the US and my closet proved it at the time. One rough 2020 day, I decided to ship over a decently sized order from the US in order to cheer me up! Everything in the order was great, except for this necklace. At first, I was thrilled. This style of necklace was something I was after for a bit and the price was super reasonable! Well, after only a few wears, it started to change colors on me… I never showered with it, slept with it, or applied perfume/makeup while wearing it. It has no excuse! I'm still pretty bummed out, especially because I've never had anything like that happen with Express… I noticed they did increase prices this year, but I hope that the awful quality was a fluke and that they haven't cut costs in the quality department.
Zara Pink Shorts
This one really made me sad! I previously purchased the orange version and I loved them! They are super cute, comfortable, and I love the pop of color. So, when I saw they had them in pink, I bought them. However, these pink ones are really lacking in the quality department. When I received them, all of the buttons on the pockets were sewed on very poorly and are about to fall off! I'm not the best sewer out there and after having a little accident while trying to tighten a button, I stuck them in the back of my closet, never to be seen again. SUCH a bummer.
Valentino Rockstud Slip On Sandals
Okay guys, I don't want you to think Valentino is a bad brand because they really aren't! They're my second favorite designer after Versace and they're the luxury brand I own the most from. However, I'll admit when I make a stupid purchase. This was a stupid purchase. I had a perfectly good pair of Nike slip on sandals I loved, but one day I decided I wanted a boujee pair instead. I did watch a couple reviews on this pair and everyone said they loved them and they were comfortable, so I went for it! Well, they aren't comfortable. Not for me, anyways. The plastic digs into my foot, rubs against it, and it did cause my skin to go raw, too! I actually wore these after my unfortunate incident with the wedges, so I ended up having really beat up looking feet for a bit and all I could wear were flip flops (enter the Birks). Now, I only wear them with socks in the comfort of my own home or to quickly grab the mail in hopes that nobody sees the fashion crime I'm committing… 10/10 would NOT recommend.
And there you have it! My best and worst purchases of 2020. Did anything surprise you? Have you considered or purchased anything I mentioned? Let me know!
Best Purchases Details:
Jimmy Choo Romy 85 Glitter Heels (here, similar here)
Zara Tank Tops (here)
ASOS Coated Jeans (here)
Birkenstock Gizah (here)
YSL Libre (here)

XO, Tess
Subscribe
**Some of the above links are affiliate links, which means I get a small commission if you buy something using my link. You don't have to use them if you'd prefer not to. You do NOT get charged extra for using the above links.