Okay, maybe I'm being a little dramatic, but I wanted to give a little shoutout to the best beauty products IN MY OPINION! 🙂 In today's world, there are so many different options to choose from and it can be incredibely overwhelming to look for a new product. Not only that, but we are constantly bombarded with influencers and sometimes, it's not clear if a product is an ad or not. In the end, everyone's skin/hair is different and what works for me may not work for you and vice versa. However, it's still nice to get some unbiased opinions on different products. Hopefully you'll discover a new favorite or two from my best beauty products list.
OleHenriksen Face Mask
Starting off with my favorite skincare brand ever, OleHenriksen. If you've read my morning and evening skincare routines, this should come as no surprise. Of course I'm going to mention them! I do own a few of their face masks and scrubs and while I like them all, this one is by far my favorite. Why? The FEELING on your face when you remove it! It's a sort of cooling effect and it feels absolutely amazing. This little guy is called the Cold Plunge Pore Mask and it's name is very deserving. The mask itself is a turquoise color. It stays on for about 15 minutes, you rinse it off, and voila! You have a cool, fresh face and smaller pores. Truth be told, I've never had massive pores so I can't speak on that, but it does leave my skin looking much more radiant and it feels SO smooth afterwards.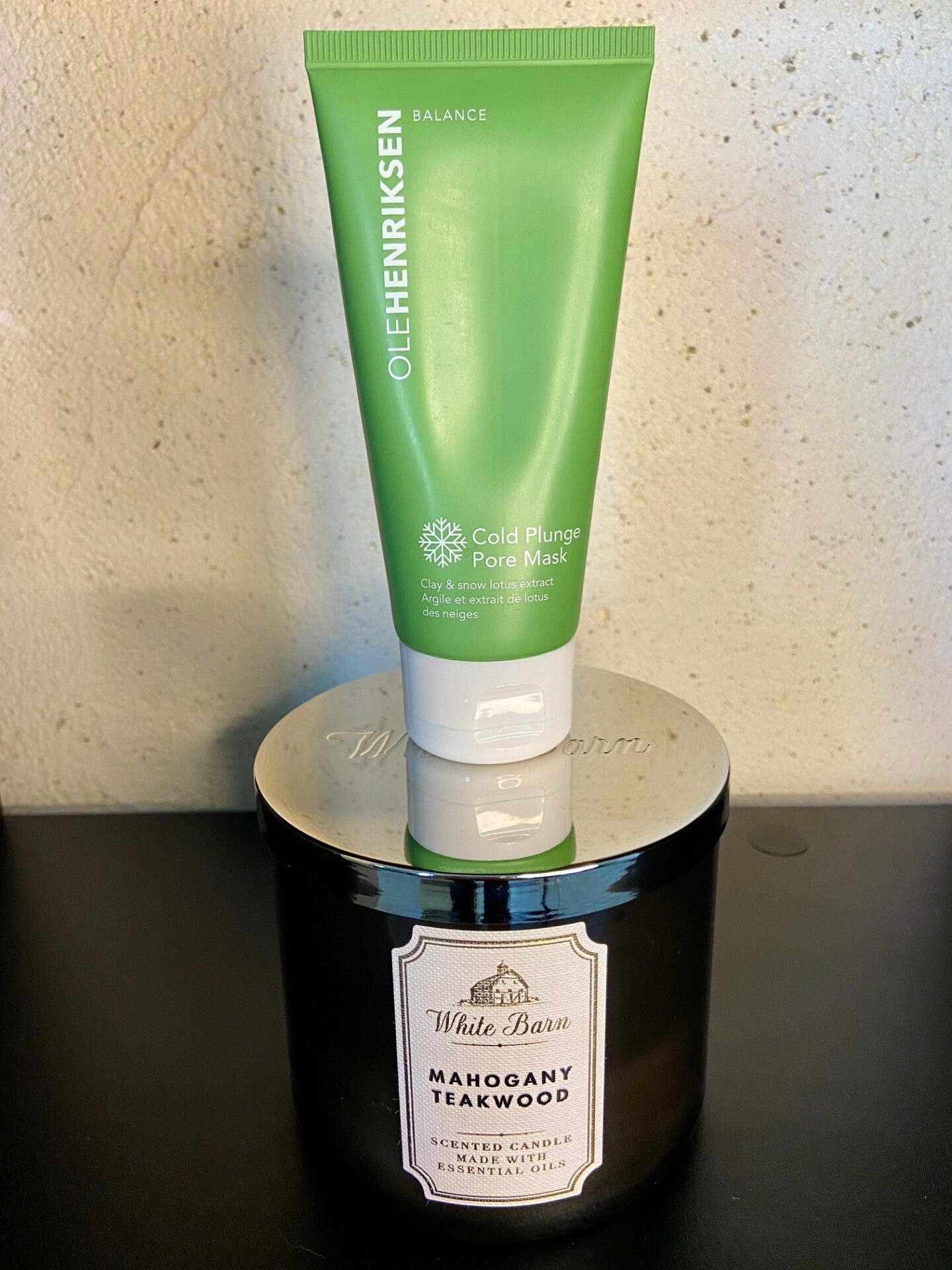 I have pretty tough skin and I very rarely (if ever) get skin reactions, but this mask seems pretty gentle. As always, if ANY product you apply starts to burn or feel very uncomfortable, you should remove it ASAP! It's always recommended to test a small amount on your skin first to see if you have a reaction before going for the full face.
Burt's Bees Chapstick
You better believe I'm going to mention this holy grail of a product! It doesn't get nearly enough hype and it's one of the best beauty products out there. I SWEAR by this stuff! I apply it a couple times a day and I always carry it in my purse as well. Carmex was my go-to for the longest time, but I recently changed over to Burt's Bees as it's easier for me to get in France and oh my gosh, I wish I had changed it sooner! My lips are very dry- like Sahara desert dry. I use lip masks NIGHTLY and while those are fine, nothing feels quite as nice as this little yellow tube of moisturizing magic.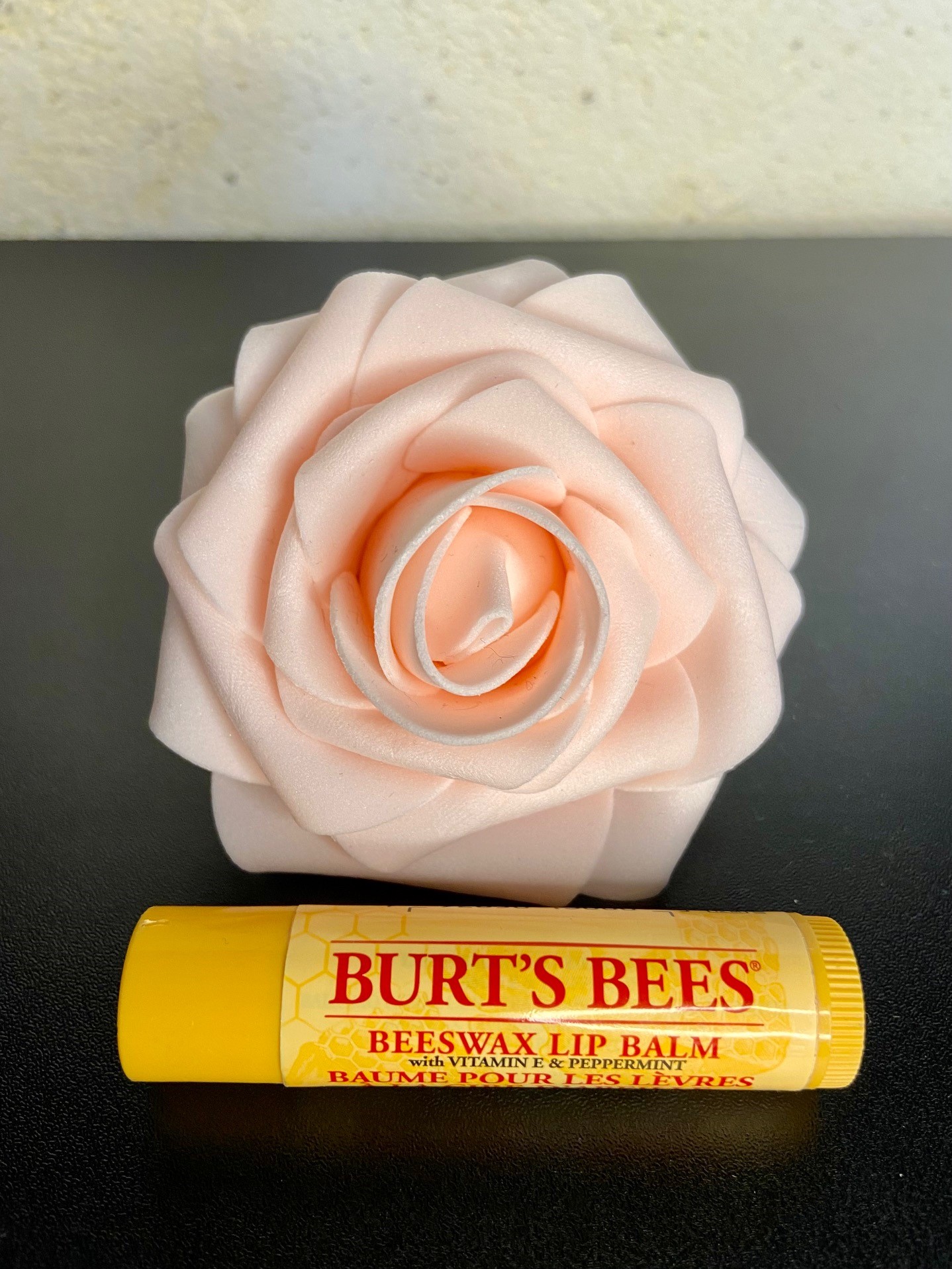 I used the BITE lip mask for years and recently, I switched over to the Laneige lip mask. While I do like those, I still prefer my Burt's Bees. If I'm having an extra chapped lip day, I will actually skip my lip masks and just apply a thick layer of this stuff instead for the night. This one is peppermint, but the original one is the best in my opinion. Next time you're in the grocery store, swing by the chapstick aisle and add this to your cart. You won't be disappointed. Seriously.
Ouai Pomade
This is SUCH an amazing product and I didn't realize how much I needed it until I got it. I live on the French Riviera and I think most people don't realize how windy it gets. That Mediterranean Sea breeze can be quite dramatic, which results in crazy hair… While my hair is thick, it's VERY thin meaning that it gets frizzy and tangled quite easily. That's why I always carry a brush with me. However, on days when I know it's going to be extra windy and I'll be by the beach, I whip out the Ouai Matte Pomade.
First off, a little goes a LONG way. I've had it over a year now and it looks barely used. I'm pretty sure I'll still have the same pot in 5 years, which is awesome. But also, it actually works. It really sticks your hair down and is a lifesaver for those windy days without weighing my hair down or looking greasy. I've had family and friends use this and they love it, too. If frizzy hair is a concern, give this product a go.
Bumble & Bumble Hair Styler
This little guy was recommended to me by my hairdresser back in the US! When the pandemic started, I, like many of us, got a little more relaxed in my daily routines. I went from straightening my hair every single day, to letting it air dry after washing it and rocking my natural waves. My issue, however, was the frizz. Sometimes, I'd get beautiful beach babe mermaid waves and other days I looked like a llama that hadn't showered in a month… It was very hit or miss. So, she recommended this product to help style my curls and give me more mermaid vibes instead of llama ones…
Well, it worked and I swear by this stuff! Everytime I air dry my hair, I use a bit of this stuff and I can happily say that my frizzy llama days are behind me. I know the name is 'Don't Blow It', but I do tend to blow dry my hair for maybe one or two minutes max after applying it. That's just for my hair type to avoid any funny hair business, but if yours is more tame, then you could honestly let it fully air dry with it and look great. This product specifically mentions 'fine to medium hair', so I'd avoid it if you have a beautiful, full mane of hair as it may not do much. They do have a thick hair version here.
Living Proof Dry Shampoo
Dry shampoos have always been hit or miss for me. Sometimes, I felt like my hair ends up looking greasier or I resembled a granny because the product came out white. I tried a few different brands and finally settled on this one by Living Proof. While it's no miracle worker (I probably should've just washed my hair…), it actually does make a positive difference. The roots end up looking less greasy and it even adds a small amount of volume! My hair is quite flat, so that's a huge win for me. However, when my hair is dirty, it tends to separate further down and look a bit stringy… Sadly, this stuff does nothing to help that.
However, I still wanted to mention it because it is pretty impressive on the roots! I tend to use it more when I plan to throw my day old hair up. That way the ends don't show and my roots look much cleaner and fluffier.
Best Beauty Products: Body lotions
Finally, the best for last! I've always been obsessed with lotions. I love how they smell and I can't stand having dry skin. Sadly, it's an uphill battle as I tend to have dry skin on my body and it gets pretty bad when the seasons are changing. So, finding the perfect lotion became a past time activity. I do have some heavy duty ones for those really dry seasons, but for the rest of the year, my lotions are much more fun. I wanted to mention two of them. Ouai and Sol de Janeiro.
If I had to pick one body lotion, it'd be Ouai. It smells amazing, but isn't overpowering. It's super moisturizing and feels great on the skin. I love this stuff and have gone through a few different containers. Sadly, when I needed to restock, it wasn't available, but it's back in stock now. So, insert the Braziliam Bum Bum Cream. Honestly, the name is half of the fun! I've tried samples of this stuff and the Coco Cabana version and I really liked it! It has a much stronger smell than Ouai and it feels quite nice on the skin and is moisturizing. I'd say it's thicker than Ouai as well. Overall, they're both great body lotions and it's all about personal preference (and availability…).
Final thoughts
Those were just a few of my best beauty products that have been tried and true. I wanted to give a nice mix of different beauty products in hopes that something resonates with you. If you're interested in any of these but aren't ready to purchase them yet, I recommend going to your local Sephora and asking for a sample! Most stores can give samples of just about any product for you so you can test it out before committing to purchasing the full size. For my Europeans- as you probably already know, we can't return used products like in North America. So, if you still aren't sure after your samples, opt for a mini travel size if applicable. I can't tell you how many times I've done this since moving here and how much it's saved me compared to the full size version! It's frustrating, but that way you're out less money if you don't like it than if you purchased the full sized version.
What are some of your favorite beauty products that you swear by? Let me know down below! Also, be sure to check out my Morning and Evening Skincare routines.
Subscribe
Make sure to subscribe in order to get a weekly email reminding you of my new blog post. 🙂 I appreciate you!
Product Details

XO, Tess
**Some of the above links are affiliate links, which means I get a small commission if you buy something using my link. You don't have to use them if you'd prefer not to. You do NOT get charged extra for using the above links.